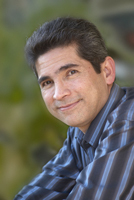 Patrick Zuluaga has more than 30 years experience in marketing and business development roles with Australian and international companies.
Patrick is Director of PMZ Marketing, a consultancy focused on Small and Medium Enterprises to help you succeed in business with better marketing results.
His career commenced in sales and business development with multinational companies operating in Asia, the Pacific region and Australia. He has managed many marketing organisations in a number of industries and corporations.
Patrick specialises in helping clients achieve business success with better marketing results!
You can reach Patrick on 0403 436 889 or sending us your enquiry on our Contact Us page.
Google Authorship Profile: +PatrickZuluaga
PMZ Marketing is Better Marketing Results!